Open Call Submissions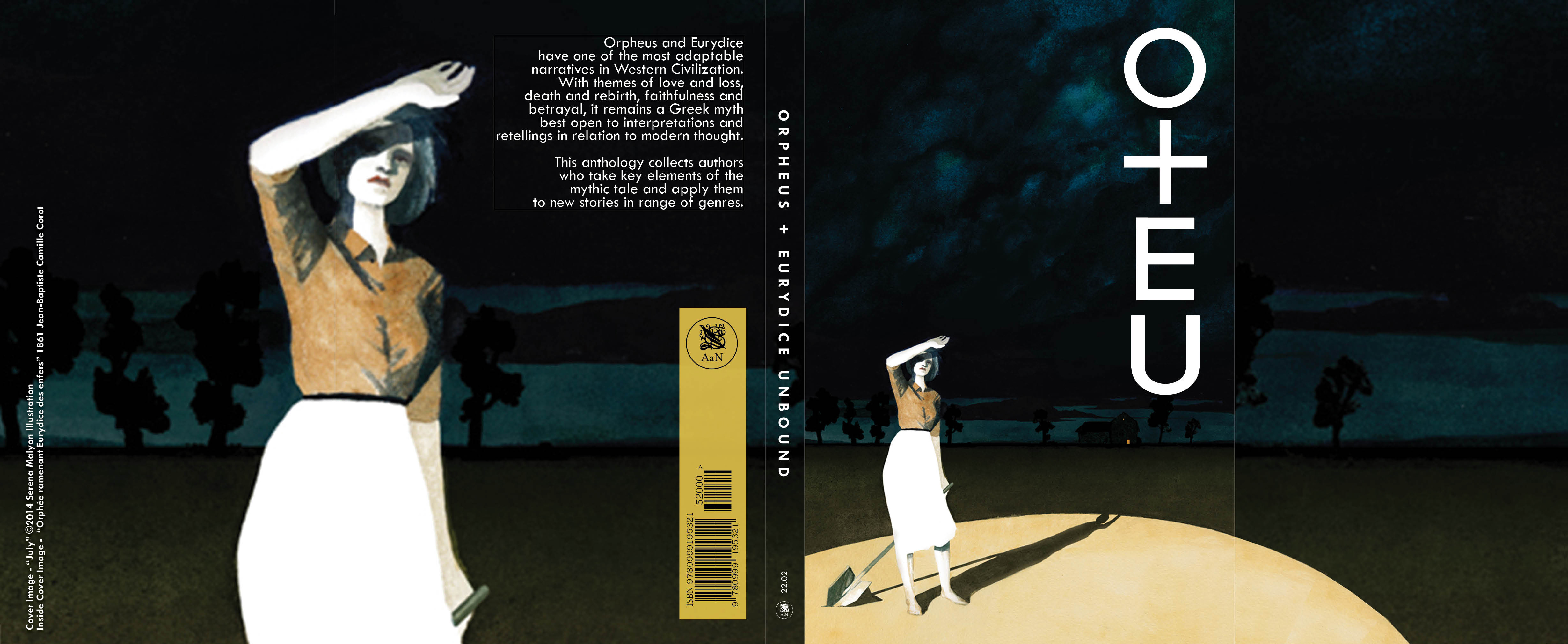 Orpheus + Eurydice Unbound

We are seeking stories for an anthology to be titled Orpheus + Eurydice Unbound (O+EU) which will collect reinterpretations of the Orpheus/Eurydice myth in a variety of genres. To be published in the summer of 2022 by the Air and Nothingness Press.

Theme:
In the interest of creating the book as a quilt or collage in structure, and making it coherent for readers, O+EU will be divided into four sections:

1. The Wedding (Orpheus returns from the Argonaut expedition and marries Eurydice)

2. The Snake (The Attack)/The Death (Eurydice is attacked/bitten and dies, Orpheus is overcome by grief)

3. The Quest (Orpheus descends to the Underworld and meets Hades and Persephone, Hades lays down a condition for Eurydice's return)

4. The Look Back (Orpheus and Eurydice ascend, Orpheus loses faith and looks back, Eurydice returns to Underworld, Orpheus is torn to pieces by the Bacchantes)

Authors are encouraged to organize their narratives around one of these four sections, though we recognize authors may need to adapt parts of adjacent sections in order to fully tell their stories as they wish to.

We will also accept stories retelling the full myth, but there will be a limited number of slots in the final book for this option.

If you have any questions, or want to discuss your approach beforehand, please email us. We recognize this is a bit of an experiment in how the book will be structured.

Authors may explore any genre with their stories and we encourage a wide variety of ideas and interpretations.

Submission Dates
Submissions open: November 15, 2021
Submissions close: February 15, 2022
Reading/Review begins: February 16, 2022
Reading/Review ends: April 16th, 2022
All authors will be contacted by: April 30th, 2022

Download the complete OC submission PDF here.



General Submission Information

We like to seek out new authors and book ideas ourselves rather than be contacted directly because we are a small, self-funded press, and only publish 4 books a year. We usually offer open call submissions on anthologies we decide to do, or we contact authors directly if we have particular needs.

Ideal story lengths are between 1000-3000 words. We pay upon $0.08/word for the stories we publish. All of our books are limited editions of between 100 and 125 copies and we prefer to print physical books over creating ebooks.

If, however, you are familiar with the sort of books we publish and you have a smashingly provocative collection of stories, a unique novella or a spectacular novel you think we might be intersted in (mostly Science Fiction, Space Opera, Dying Earth, Fantasy, Mythology, Hard SF, New Weird, Air/Steam/Atom punk), please contact us with your idea, writing samples and a brief bio, and we will be in touch.